Low-Volume High Mix PCB Assembly
Low-Volume High Mix PCB Assembly refers to a small quantity of circuit board assemblies (5 to 500 boards), including DFM Checking and DFT Checking. FASTPCBA offers full-turnkey Complete PCB Assembly services in low volumes, including PCB Fabrication, Parts Procurement and Final Assembly.
Design-for-Manufacturing (DFM) must be carefully considered in low volume board assembly. We will review your PCB Design Files for any possible engineering concerns in your Gerber Files, Bill of Materials (BOM), assembly drawings and circuit diagrams. As a turn-key solution provider, we will handle Panelization for your PCBs to lower costs and facilitate an efficient assembly process. We will recommend a proper solder mask opening to ensure a high yield rate while preventing solder bridging and other Common PCB Assembly Faults. We will also thoroughly check your parts list against your PCB files, and ask for your clarification on any Component Issues before we order parts. This avoids wasting your money and delaying delivery of your boards.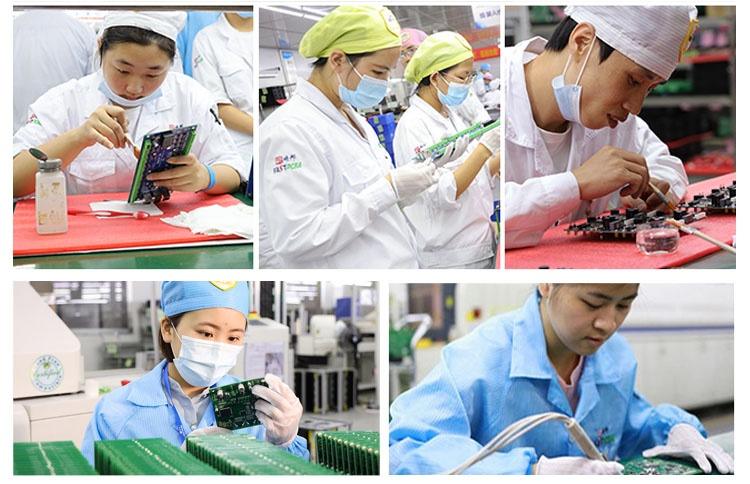 Similarly, Design-for-Testing (DFT) should be involved in your circuit design from the beginning, even for low volume board assembly. Various Probe Models and Fixture Styles, as well as tester limitation notes are available to support you in PCB Electrical Testing. When you choose to work with FASTPCBA, you will be offered our professional guidance on how to distribute the test points across the PCB, after reviewing your test procedure. We can fulfill your test requirements by following your troubleshooting guidelines, diagnostic tests, and associated documentation to get your boards fully tested. We also offer a variety of meticulous verification methods for your assembled PCBs, such as Automated Optical Inspection (AOI), In-Circuit Testing (ICT), Functional Testing, and multiple stages of Visual Inspection.
We provide many additional services and programs to ensure that your Low-Volume High Mix PCB assembly job is entirely risk free. As a part of our turn-key PCB Assembly Process, we guarantee 100% electrical testing for all printed circuit boards. We also offer a unique PCB Sample Program for our turnkey clients, where we will send a small number of your assembled PCBs to you for testing ahead of the main production run. X-Ray Inspection is available to check BGA and Other Complex Package assembly quality. Our highly-trained specialists are able to resolve any assembly issues that may arise before your order is shipped out.
FASTPCBA take reducing costs seriously for Low-Volume High Mix orders. NRE and stencil charges will be waived for repeat orders. We reduce your per-part cost by shopping each part number with the major distributors and choosing quantities to get the lowest per-part price. Over our 20 years of experience in PCB Assembly, we have built strong relationships with major suppliers in the USA and other countries to keep part purchasing cost competitive without compromising on our strict Quality Standards. We guarantee that you will get the best combination of PCB turn-key service quality, price, and delivery time.
How to get an official quote before placing your order:
To get a small run Low Volume PCB Assembly quote, email your BOM List and Gerber files to pcba24@pcb-smt.net.
Contact FASTPCBA
Tel:400-930-9399
Add:3/F. 1/B, 18-2 Yuquan East Rd. Yulv Village. Guangming New district. Shenzhen. China.